A Day at the Beach - #WordlessWednesday with #linky on a Tuesday
1:17 PM
Yesterday afternoon my nephew checked in on Facebook at our local beach. He lives in a town about 45 minutes from here so we were surprised to learn that he was close by. As residents we are able to go to the beach free of charge, so I decided to drop everything and show up there while my nephew was still there. We've lived in this town for 2 years now, but this was our first time at the local beach. I think we are going back a few more times before school starts.



Does your town have a beach or public pool?
Visit these great blogs for more Wordless Wednesdays.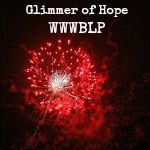 Rules of this #BlogHop
Grab our button for your blog so I know that you are linking up here.

Add your Wordless Wednesday Link

Leave me a comment so I can visit your blog.

Visit the other blogs linking up.
Check out these great blogs that participate in Wordless Wednesday each week.
RCH Reviews
Crafty Allie Blog
Image-in-ing
Kitty Partay
Agent Mystery Case-Where Am I Wednesday
A Savory Feast
Gay NY Dad Wordless Wednesday Videos
-Stephs Joy WW
Joyce Lanksy WW
Dominque's Desk WW
Create-with-Joy.com
Crafty Spices
Be There 2 Day
Simple Life Mom Blog Hop
Silly Baby Blog WW
A Star In My Own Universe
Amandas Books and More
Claire Justine- The Wednesday Bloghop
Taylor Joelle WW
Mary Denman WW
Tots and Me
Talbert Zoo
My Little Drummer Boys WW
Butchers Niche WW
A Peek Into My Paradise
Totally Terrific Tuesday Linkup
My Pinterventures Merry Monday Linkup
An Apel A Day
Wordless Wednesday
Our World Tuesday
Adventures in Weseland
Traveling Cats
Keith's Ramblings
Parent Club
If I forgot your blog let me know in a comment and I will add you next week.