Spring Has Sprung - #WordlessWednesday with #linky on a Tuesday
12:42 PM
Spring has finally arrived here in Chicago. We are going to have temps around 70 degrees! Finally! So I had to update my Facebook profile photo.
Has spring sprung in your neck of the woods?
Visit these great blogs for more Wordless Wednesdays.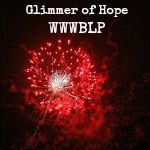 Rules of this #BlogHop
Grab our button for your blog so I know that you are linking up here.

Add your Wordless Wednesday Link

Leave me a comment so I can visit your blog.

Visit the other blogs linking up.
Check out these great blogs that participate in Wordless Wednesday each week.
RCH Reviews
Crafty Allie Blog
Image-in-ing
Kitty Partay
Agent Mystery Case-Where Am I Wednesday
A Savory Feast
Gay NY Dad Wordless Wednesday Videos
-Stephs Joy WW
Joyce Lanksy WW
Dominque's Desk WW
Create-with-Joy.com
Crafty Spices
Be There 2 Day
Simple Life Mom Blog Hop
Silly Baby Blog WW
A Star In My Own Universe
Amandas Books and More
Claire Justine- The Wednesday Bloghop
Taylor Joelle WW
Mary Denman WW
Tots and Me
Talbert Zoo
My Little Drummer Boys WW
Butchers Niche WW
A Peek Into My Paradise
Totally Terrific Tuesday Linkup
My Pinterventures Merry Monday Linkup
An Apel A Day
Wordless Wednesday
Our World Tuesday
Adventures in Weseland
Traveling Cats
Keith's Ramblings
Parent Club
If I forgot your blog let me know in a comment and I will add you next week.